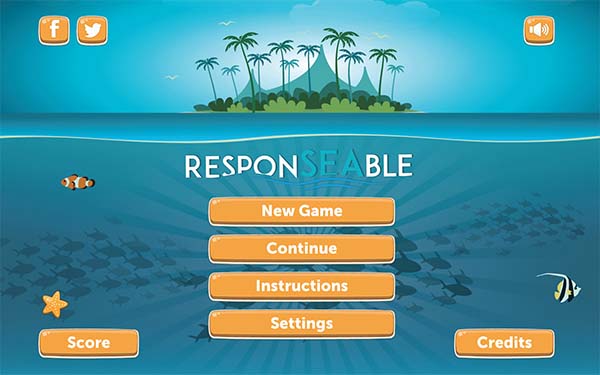 How much plastic is discharged every day in the ocean? What does eutrophication mean? Why are the sandy beaches increasingly smaller? And what can we do to improve the health of the marine environment? Knowing the answers to these questions means to become "ocean literate". Those who live far from the sea may not be aware of the impact that our daily choices have on the marine ecosystem and we may not know how much the sea, which covers about 70% of the globe, contributes to our wellbeing by regulating the climate and providing oxygen and nourishment.
The aim of the game is to conquer all the stages of the game by solving the quizzes presented in the five Stories. You navigate the archipelago and overcome various challenges, related to the health of our ocean and the connected value chain. In the journey, you can get more points and rest a bit with some mini-games. Once you have completed all the challenges of the game, you will be able to take a selfie and it will be published on the starting screen of the game: it will be the way to show your commitment safeguarding our Ocean.
The game lends itself very well to personal use at the same time as a teaching resource in the classroom, for example, discussing materials and questions.
The game is free, without advertising and does not collect personal data and is available in the stores for Android and IOS(iPhone/iPad).
For further information contact eleonora.panto@csp.it